Four centuries of history
It would be futile to look for the time to which the "origins" of Château Larteau can be traced. It is certain that its privileged position on the edge of the Dordogne must have been noticed and exploited for a long time.
18th century
The wine adventure of Larteau therefore began at the end of the 18th century. The management of the property is then ensured by Francois de Belcier, Knight, Lord of Crain, Baron of Ares, whose family probably owned these lands from the 17th century.
1776
Significant work was carried out on the outbuildings of the property in the 1770s, the origin of the barrel cellar seems to date back to 1776, the date of the independence of the United States.
1778
Under the impetus of a large family of merchants from Libourne, the Beylots, who acquired the property in 1778, the castle was to experience prosperous times, with a peak of notoriety in the 1900s. First wine acquisition of this dynasty of merchants, they will keep it for more than a century as the symbol of their empire.
1903
The property is transmitted to the Lacaze family who will keep it until 1967, then other families will follow.
2007
Jean-Pierre Angliviel de La Beaumelle bought the property. He comes from a family of Bordeaux merchants, the Mestresaz. He renovated a large part of the cellars and the château.
2017
After the death of Jean-Pierre Angliviel de La Beaumelle, the property passed into the hands of a foreign group in 2017.
2022
Château Larteau come back to French hands in August 2022 and reconnects with its prestigious history by dedicating the estate to the wine-growing excellence of Libourne and the banks of the Dordogne.

THE CELLAR
Our contemporary cellar is designed to reveal the full potential of our terroirs. Fruit of the heritage of a know-how, it meets the requirements of our oenologists in terms of flexibility, functionality and creativity. Plural figure, in perpetual evolution, it adapts, transforms to sublimate the personality of our wines.
OUR VINEYARD TEAM
Château Larteau is run by a team of passionate professionals, who combine their skills in order to obtain the best expression of the terroir. We are continually improving our know-how while respecting the plant and people.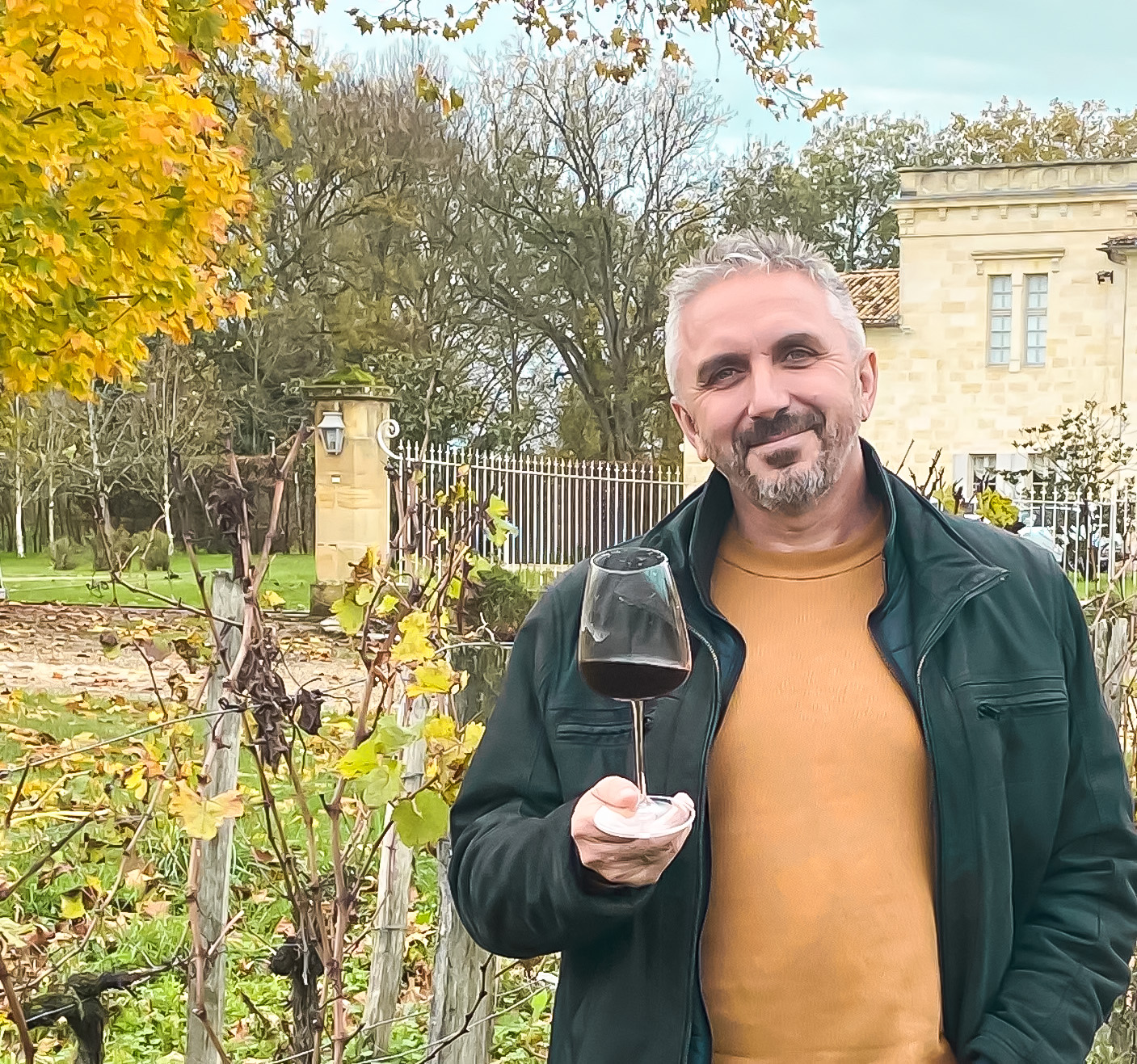 Technical director
"I have been a winemaker for 30 years in Bordeaux and have a passion for its vineyards and these great terroirs. On our estates, we have the desire to produce fruity, elegant, harmonious wines and the luxury of creating other profiles on complexity and authenticity with respect for nature and the terroir, perfectly responding to the wishes of our customers. A real pleasure for wine creators to develop a product from grape to bottle. »